Bumpersticker Display Sleeves - Pack of Ten
$2.00
BDS-15
[no image...because, they're clear, and wouldn't show up well in a photo]
$2.00 buys ten of these 4" x 15" clear plastic 4 mil thick Bumpersticker Display Sleeves. They are the same thickness as a bumpersticker, so they're durable and long-lasting. The image shown here is the old way some people have devised to display stickers on a table outdoors.
Sure, bungee cords will help keep your stickers in place on a windy day, but we think, also having them in the clear Display Sleeves makes it easier and quicker to store, set up and also to pack up afterwards.

• Please click on the product name above (in blue) for more info about them.
• Open on one 4" end. These are THE best solution we've found to organizing bumperstickers for display at tabling events and shops.
• Ask us to send you a free sample, if you want to see one. Contact us through the Comments field on this website, or by email, fax or phone.



Magnetic Bumpersticker Backing
$2.50
Magnetic Bumpersticker Backing
Add magnetic backing any bumpersticker you get from now on. The sticker adheres onto the magnet and the magnet mounts on your car. When it's on the vehicle it isn't doesn't look different than any other sticker. Now you can quickly remove bumper stickers and switch them to different vehicles. Display different stickers at different times for different reasons. Take stickers off any time you want. As easy to change as wearing a button. This adds a whole new dimension to displaying your views. It also lets you put them on a rental vehicle, so you can be as opinionated in a rened car as in your own. You can even tag that U-Haul truck you rent for a day.
• Our 3 & 3/4" x 15" heavy duty (.035 mil thick) flexible magnetic material will hold any size sticker or decal.
• The material can be easily trimmed to any size or shape with scissors. Sturdy grip will not come off at any speed.
Now change your stickers easier than you change your oil! We recommend you take the magnetic stickers off before going through a car wash; the high-pressure water could blow them off.
NOTE: It's also a good idea to remove magnetic-backed bumperstickers every 3 to 4 weeks because dust and dirt can build up along the edge and work its way under the magnetic material. Temperature extremes of hot and cold can make the magnetic material difficult to remove if left on a vehicle for a longer length of time than a month.



Bumpersticker: Honor the Dead, Heal the Wounded, End the War
$2.00
S-HTD



Bumpersticker: "The moral arc of the universe is long, but it bends toward justice." --Martin Luther King Jr.
$2.00 $1.00 On Sale!
S-MAU



Bumpersticker: War is not working; Neither are millions of Americans
$2.00
S-WNW



Bumpersticker: Imagine Peace
$2.50 $1.50 On Sale!
S-IP
Light reflective at night • 2" x 6.35"

Sometimes the simplest and fewest words can have the greatest impact. These two were inspired by John Lennon's 1971 song "Imagine" and are even more relevant and needed today. These stickers will enhance any bicycle, bumper or well-trafficked public space you chose to post them. Visit the website: www.imaginepeace.org to see what this message is all about.



Bumpersticker: War Costs - Lives; Health; Education; Environment; Economy; Respect
$2.50
S-WC



Bumpersticker: A War Economy Leaves ALL Children Behind
$2.00
S-WE



Bumpersticker: "There is no flag large enough to cover the shame of killing innocent people." - Howard Zinn
$2.00
S-ZQ



Bumpersticker: Speak Out For Peace
$2.00
S-SOFP



Bumpersticker: "When the power of love overcomes the love of power, the world will know peace." - Jimi Hendrix
$2.50
S-POL



Bumpersticker: War is Costly; Peace is Priceless
$2.50
S-WIC



Bumpersticker: War is not healthy... aren't you sick of it?
$2.50
S-WINH



Bumpersticker: To Stop Terrorism Stop Terrorizing
$2.00
S-TST



Bumpersticker: No Blank Check for Endless War
$2.50 $1.00 On Sale!
S-NBC



Bumpersticker: It is just as patriotic to keep your country from dying as it is to die for your country. --William Sloane Coffin
$2.00
S-IJP



Bumpersticker: Make Jobs Not War
$2.00
S-MJNW



Bumpersticker: Teach Peace
$2.50
S-TP



Bumpersticker: Why is there Always Money for War, But Not for Education?
$2.00
S-WITA



Bumpersticker: War is Not the Answer
$3.00 $2.50 On Sale!
S-WINA
This is a REFLECTIVE bumpersticker: headlights at night make it show up brilliantly. Most stickers are not reflective because it is much more expensive to use the reflective base material.
• Click on title for some anecdotal evidence...



Bumpersticker: Support Our Soldiers; Bring Them Home Alive; End the War Now
$2.00 $1.00 On Sale!
S-SOS



Bumpersticker: Stop the War / Stop the Lies
$2.50 $2.00 On Sale!
S-SWSL


Bumpersticker: If you want Peace work for Justice
$2.50 $2.00 On Sale!
S-IYW



Bumpersticker: "In a time of universal deceit, telling the truth is a revolutionary act" George Orwell
$2.50 $2.00 On Sale!
S-OQ



Bumpersticker: Dare to Speak Truth to Power
$2.00
S-DTST



Bumpersticker: Work For Peace And Social Justice
$3.00 $2.00 On Sale!
S-WFP



Bumpersticker: Why do we kill people who kill people to show that killing people is wrong?
$2.00 $1.00 On Sale!
S-WDW



Bumpersticker: Honor Vets Wage Peace
$2.00
S-HVWP



Small Reflective Sticker: Broken Rifle Peace Sign
$2.50 $1.00 On Sale!
SVS-BRFPS
2.5" round reflective sticker, great on helmets, bikes, and vehicles.



Small Vinyl Sticker: Peace Sign
$1.00
SVS-PS
3" round sticker. 2008 is the 50th anniversary of the design of the peace sign. Celebrate by putting the symbol known in many languages for peace. (see the book we carry: "Peace: The Biography of a Symbol"



Bumpersticker: These Colors Don't Run The World
$2.00 $0.75 On Sale!
S-TCDR
An honest re-working of an old pro-war cliche: the addition of the last two words brings truth to a powerful myth. 3" x 11.5"



Bumpersticker: Peace is Patriotic
$2.50 $2.00 On Sale!
S-PIP



Bumpersticker: Stop the War
$2.50 $1.00 On Sale!
S-STW
FREE with all orders!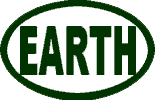 Bumpersticker: Earth--Oval
$3.00 $2.00 On Sale!
S-EARTH
4" x 6" European style oval sticker used to identify one's country. This version is for the rest of us who identify as citizens of the world. A 21st century classic.



Bumpersticker: An Eye for an Eye Leaves the Whole World Blind
$2.00
S-AEFAE


Bumpersticker: Sow Justice; Reap Peace
$2.00
S-SJRP


Bumpersticker: There can be no victory in a war which never should have been fought
$3.00 $2.50 On Sale!
S-TCB
A local carpenter here in town, let's just call him "Joe the carpenter," came to us to make this bumpersticker for him. It's a powerful truth about a bitter lesson we as a nation seem unable or unwilling to learn, so we become more entrenched, more blinded by a policy built on lies, with each additional death and injury. We haven't seen as potent away of saying it on a sticker anywhere else.



Bumpersticker: There's no way to peace; Peace is the way.
$2.00
S-NWTP



Small Vinyl Sticker: There's No Way to Peace, Peace is the Way
$1.00
SVS-NWTP



Bumpersticker: Bread Not Bombs
$3.00 $2.00 On Sale!
S-BNB
4" diameter round sticker designed by Kate Donnelly, 1981.



Small Vinyl Sticker: Bikes Not Bombs
$1.00
SVS-BKNB



Small Vinyl Sticker: Every Minute the World Spends $700,000 on War While 30 children Die of Hunger & Inadequate Health Care
$1.00
SVS-EM


Small Vinyl Sticker: End Oil Addiction, Bike for Peace
$1.00
SVS-EOA



Small Vinyl Sticker: To End Male Violence Men Must Take Intiative
$1.00
SVS-EMV



Small Vinyl Sticker: War is the Real Enemy
$1.00
SVS-WRE



Small Vinyl Sticker: Peace-Paz-Verde-Fred-Paix-Pace-Frieden
$1.00
SVS-P7



Bumpersticker: I'd Rather Be Smashing Imperialism
$2.50 $2.00 On Sale!
S-RBSI



Bumpersticker: U.S. Troops Out of the Middle East
$2.00 $1.00 On Sale!
S-USTO



Bumpersticker: Do We Fear Our Enemies More Than We Love Our Children
$2.00
S-LOC



Small Vinyl Sticker: Demilitarize Space; No Star Wars
$1.00
SVS-DMS


Bumpersticker: Dissent is the highest form of patriotism
$2.00
S-DIHF



Bumpersticker: Kids learn what they live; Stop Violence In Their Lives
$2.00 $1.50 On Sale!
S-KL



Bumpersticker: Regime Change Begins at Home
$2.00 $0.75 On Sale!
S-RCBH


Bumpersticker: "Peace cannot be kept by force. It can only be achieved through understanding" Albert Einstein
$2.00
S-PCB


Bumpersticker: It'll be a great day when schools have all the $ they need, and the Pentagon has to get its budget approved by voters!
$2.00
S-WSPB



Bumpersticker: How Many Lives per Gallon? www.democracynow.org
$2.00
S-HML
The website given is to the outstanding one hour news broadcast every Monday through Friday, "Democracy Now!" Go to the website and see how you can see, hear or read it every weekday to get the news you won't find on mainstream media.



Bumpersticker: It'll be a great day when our schools have all the money they need and the Navy has to hold a bake sale to buy battleships.
$2.00
S-GD



Bumpersticker: Two Peoples, Two States, One Future
$2.00
S-FLAGS



Bumpersticker: Commit Planned Acts of Organized Resistance & Premeditated Solidarity
$2.00
S-CPA



Small Vinyl Sticker: Seven Deadly Social Sins: Politics without Principle. Wealth without work. Commerce without morality. Pleasure without Conscience. Education without Character. Science without Humanity. Worship without Sacrifice. --Mohandas K. Gandhi (1869-1948)
$1.50 $0.75 On Sale!
SVS-DS7
3.75" x 4.25" • Quote from Gandhi, also available on the poster P-SDSS in the poster section of the website.



Small Vinyl Sticker-War
$1.50 $0.75 On Sale!
SVS-WAR
Red Slash over the word war on a small vinyl 3" sticker



Bumpersticker: Peace on Earth
$2.00
S-POE



Bumpersticker: War Doesn't Show Who's Right, Just Who's Left
$2.00
S-WDS



Bumpersticker: Question Authority
$2.00 $1.00 On Sale!
S-QA



Bumpersticker: We Refuse to be Enemies; Muslims, Jews & Christians Working for Peace & Justice
$3.00 $2.50 On Sale!
S-WRTBE


Bumpersticker: Killing one Person is Murder; Killing 100,000 is Foreign Policy
$2.00 $1.00 On Sale!
S-KO



Bumpersticker: Honor Diversity
$2.00 $1.00 On Sale!
S-HD



Bumpersticker: Diversity is our Strength
$2.00 $1.50 On Sale!
S-DIOS



Bumpersticker: "Never doubt that a small group of thoughtful, comitted citizens can change the world; indeed it's the only thing that ever has." -Margaret Mead
$2.00
S-MMQ



Bumpersticker: War Is Terrorism
$2.00
S-WIT


Supergrip Suction Cup Inside Window Bumpersticker/Poster Holder
$2.00
SCBPH
A pair of 1.5" diameter supergrip suction cups with sign holder attached to each. Made of clear vinyl. Another way to display (and easily change) bumperstickers or any sign inside the back or side window of any vehicle. They also work great to display signs or posters of any size inside a window. They will firmly hold any bumpersticker, card or sign up to .080" thick. These hard-to-find little gadgets really work, but you won't find them at any hardware store. They are the best solution we've found for inside window display of stickers. Made in U.S.




Flag: Antenna-Size Nylon Peace Sign Flag with VELCRO Brand Closure (9 inch by 6 inch)
$7.00 $5.00 On Sale!
FLAG-PS
These are designed to fly on a vehicle's antenna. They are sublimation-dye printed and sewn in Ontario, Canada. You fold the VELCRO® Brand closure around the antenna, then attach the one-inch bulldog clip to give added stability. (At high speed, this prevents the flag from sliding up and off the top of the antenna). The flag may also be attached to a 3/8th inch diameter wooden dowel to use as a flagpole to mount or hold. Wooden dowels are available at most hardware stores for around 50¢



Bumpersticker: Never underestimate the power of stupid people in large groups
$2.00
S-NUPS
3" x 11.5" New version is black and white text on white and red background.



Bumpersticker: You Reap Just What You Sow
$2.00
S-YRJ
3.75 x 7.5" REFLECTIVE bumpersticker



Small Vinyl Sticker: Another SUV Driver for War
$1.00
SVS-ASD
Discreet 2" x 6" mini-bumpersticker designed to apply to big, gas-guzzling S.U.V.s Small enough to not be noticed by the driver, yet bright and legible enough to be easily read by anyone stuck at a traffic light in back of the monstrosity from Vehicular Hell. Disclaimer: Always politely ask SUV owners permission to apply this message of truth to their property, they will appreciate your thoughtfulness and concern.



Bumpersticker: Wage Peace
$2.00
S-WP



Small Vinyl Sticker: Three Peace
$2.00 $1.00 On Sale!
SVS-3P
3.75" x 3.75" square sticker with "Peace" in English, Hebrew and Arabic, in white lettering. A timeless message for an age-old war-torn and terribly polarized troubled region of the world.



Bumpersticker: Abolish Racism
$2.00 $1.00 On Sale!
S-AR



Small Vinyl Sticker: Soldier and Bloody Flag Graphic
$2.00 $1.00 On Sale!
SVS-SBF



Bumpersticker: War Sucks, Why Fight It?
$2.00
S-WS



Bumpersticker: "Every gun that is made, every warship launched, every rocket fired signifies, in the final sense, a theft from those who hunger and are not fed..." - President Dwight D. Eisenhower
$2.00
S-EGTI/EQ



Bumpersticker: Friends don't let friends join the military
$2.00 $1.00 On Sale!
S-FDLF



Envelope Label: Teach Peace
$1.00 $0.50 On Sale!
EL-TP
Sheet of 12 envelope labels. Each oval label is 3/4" x 1.5". Fits on business cards, personal checks, envelopes, convention badges, name tags, postcards, notecards, notebooks, etc. A good item to offer people who visit your table or booth at an event. We've handed out tens of thousands at conferences over the years.



Bumpersticker: Reconciliation Not Revenge
$2.00
S-RNR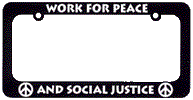 License Plate Frame: Work For Peace And Social Justice
$4.00 $3.00 On Sale!
LPF-WPS
From our friends at the Committee Opposed to Militarism and the Draft (COMD) in San Diego comes this license plate frame with white lettering screenprinted on 100% Recycled durable black plastic. Union made in the U.S.


Bumpersticker: Stop Nuclear Madness
$1.50
S-SNM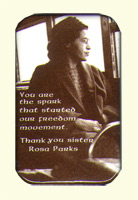 Magnet: You Are The Spark That Started Our Freedom Movement, Thank You Sister Rosa Parks
$4.00
"You Are The Spark That Started Our Freedom Movement. Thank You Sister Rosa Parks." Text is from the song "Thank You Sister Rosa" by the Neville Brothers (1988) • Donnelly/Colt, 1990 • 1.75" x 2.75", button with full magnetic backing, instread of safety pin backing. Photograph of Rosa Parks taken in 1956.
Rosa Parks was the inspiration for the Montgomery Bus Boycott when she refused to move tio the back of a city bus on December 1, 1955. The boycott lasted more than one year, , ultimately changing the discriminatory law that required black bus riders to move to the back of the bus if a white rider wanted their seat. The Neville Brothers made a music video of their song in 2004 – you can watch it on YouTube by clicking here.

In his announcement of the end of the boycott, Martin Luther King said: "The moral arc of the universe is long but it bends towards justice." This quote from M.L.K. s also available as a bumpersticker (search S-MAU)



Bumpersticker: Stop The War Against Iraq
$2.00 $1.00 On Sale!
S-SWAI
FREE with all orders!


Bumpersticker: It's the War Economy, Stupid
$2.00
S-IWE


Twelve Fluorescent Color 1" Peace Sign Labels
$1.00
EL-6CPS
Two sheets of 12 stickers for $1.00: Fluorescent (also called Neon or Dayglo) colored peace signs stickers in hot pink, neon blue, neon orange, neon yellow, neon green and white. All on black backgrounds. Individually die-cut 1" circular labels. Perfect to mark the day on your wall or desk calendar for the 3rd Friday of every month: the on-going monthly, national grassroots day of action for peace and an end to the Iraq war and occupation (visit: ww.iraqmoratorium.com)
Stick them on checks, envelopes, postcards, paper money, recruitment ads in magazines in waiting rooms, clothing, tollbooth baskets, vending machines, newspaper boxes, ATMs. Great as handouts at literature tables (you can cut into individual 1" labels), party favors, Halloween giveaways, envelope enclosures with an organization mailing.

ADD YOUR OWN IMPRINT ALONG THE SIDE! Your group, organization, co-op, shop or event name, address, website, phone and other info can be printed in this area on the sheet. On orders for 2,083 sheets of 12 stickers, we can imprint your text on the available 3/4" x 6-3/4" space in black type on the white gloss paper background. This area is along the right side of the 6-3/4" sheet. The cost for this is $450 (less than .22¢ per sheet of 12 stickers) (.12¢ per sheet of twelve stickers). Production time: One week. This customprinting option is only available on these labels. This custom printing cannot be ordered through the website. You can fax the order (800-553-0006), phone it (860-455-9621) or email it directly to (claycolt "at" gmail "dot" com)



Envelope Label: Rainbow Triangle
$1.00
EL-RT
Sheet of 18 envelope labels. Each triangular label is 5/8" on each side. Fits well on checks, envelopes, postcards, notecards, snapshots, foreheads, faces, flashdrives, cellphones, iPods, etc.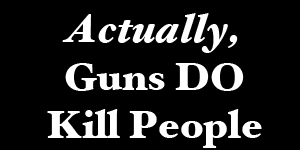 Bumpersticker: Actually, Guns DO Kill People
$2.00
S-AGDK
3.75" x 7.5"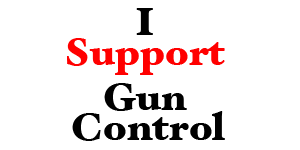 Bumpersticker: I Support Gun Control
$1.00
S-ISGC
3.75" x 7.5"



Bumpersticker: "Whatever you do may seem insignificant, but it is most important that you do it." -Gandhi
$2.00
S-GQ
3" x 11.5"



Bumpersticker: Don't Mourn, Organize
$2.00 $1.00 On Sale!
S-DMO
3.75" x 11.5" Bumpersticker • Joe Hill's famous last words



Bumpersticker: Everyone Makes a Difference
$2.00
S-EMAD