Bumpersticker: "FEAR NOT. ORGANIZE. RESIST"
$2.25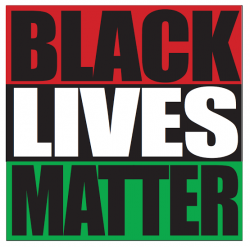 Small Vinyl Sticker: 3" x 3" Square 3 Color Sticker "Black Lives Matter"
$2.50 $2.00 On Sale!
S-3x3 BLM 3" x 3" Square screenprinted vinyl sticker with 3 ink colors: red, black and green. Outdoor durability: 5 to 7 years.
(also available as a 1.5 inch Square button, code: 1.5" BLM Sq.)



Bumpersticker: The Best Things in Life Aren't Things
$2.25 $0.75 On Sale!
S-BTIL



Bumpersticker: Value All Families
$2.25
S-VAF



Bumpersticker: War Is Terrorism With A Bigger Budget
$2.25 $1.00 On Sale!
S-WITBB
3" x 11.5" Bumpersticker



Bumperstickers: Get Corporations Off Welfare
$2.25 $1.50 On Sale!
S-GCO



Bumpersticker: Why do we kill people who kill people to show that killing people is wrong?
$2.25 $1.00 On Sale!
S-WDW



Bumpersticker: Dare to Speak Truth to Power
$2.25
S-DTST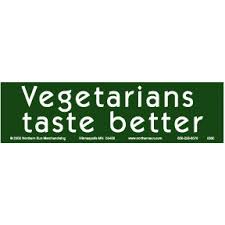 Bumpersticker: Vegetarians Taste Better
$3.00
S-VTB
3" x 11.5" • Green ink on white vinyl



Bumpersticker: "The universe is wider than our views of it." -Henry David Thoreau
$2.25 $0.75 On Sale!
S-TQ
3.75" x 11.5" Bumperstickrer



Bumpersticker: Want Fair Wages? Join A Union
$2.25
3" x 11.5" • vinyl screenprinted sticker • union made (like all of our stickers)



Bumpersticker "The Price of Apathy Is To Be Ruled By Evil Men" – Plato
$2.25
3" x 11.5" Bumpersticker * Quote from Plato on Apathy



Bumpersticker: Against Abortion? Don't Have One
$2.25
3" X 9" Screenprinted vinyl bumpersticker.



Bumpersticker: War Is Terrorism
$2.25 $1.00 On Sale!
S-WIT
3.75" x 7.5" silkscreened bumpersticker



Customprinted Labels for Back of Buttons or Stickers (Roll of 1,000)
$325.00 $185.00 On Sale!
CL-1000
This very low price is only for our customers (organizations, groups or shops) who buy our buttons at wholesale and want to have a way for their customers to contact them again this labels are the solution. We customprint your contact info in black on white self-stick labels on a rol, and send them to you to apply to each of there buttons you order from us (or anyone else). The labels are small enough – 1/2" by 3/4" – to fit on the back of even the smallest buttons we sell. Same as the roll of 500 1/2" x 3/4" labels, except this is a roll of 1,000 labels. Twice as many labels for just $20 more. The price per thousand decreases at each higher quantity price break. Ask for pricing for 3,000; 5,000; 10,000; 15,000; 25,000; and 50,000 (all must have the same text to qualify for higher quantity lower pricing. Keep your message as short as possible, a website or phone number is best. This is a valuable way for those who have the button to be sable to contact you for more.


Supergrip Suction Cup Inside Window Bumpersticker/Poster Holder
$3.00 $1.50 On Sale!
SCBPH
A pair of 1.5" diameter supergrip suction cups with sign holder attached to each. Made of clear vinyl. Another way to display (and easily change) bumperstickers or any sign inside the back or side window of any vehicle. They also work great to display signs or posters of any size inside a window. They will firmly hold any bumpersticker, card or sign up to .080" thick. These hard-to-find little gadgets really work, but you won't find them at any hardware store. They are the best solution we've found for inside window display of stickers. Made in U.S.




Bumpersticker Display Sleeves - Pack of Ten
$5.00
BDS-15
[no image...because, they're clear, and wouldn't show up well in a photo]
$4.00 buys ten of these 4" x 15" clear plastic 4 mil thick Bumpersticker Display Sleeves. They are the same thickness as a bumpersticker, so they're durable and long-lasting. The image shown here is the old way some people have devised to display stickers on a table outdoors.
Sure, bungee cords will help keep your stickers in place on a windy day, but we think, also having them in these clear Display Sleeves makes it easier and quicker to store, set up and also to pack up afterwards. And it keeps dust off them outside.

• Please click on the product name above (in blue) for more info about them.
• Open on one 4" end. These are THE best solution we've found to organizing bumperstickers for display at tabling events and shops.
• Ask us to send you a free sample, if you want to see one. Contact us through the Comments field on this website, or by email or phone.



Magnetic Bumpersticker Backing
$3.00
Magnetic Bumpersticker Backing
Add magnetic backing any bumpersticker you get from now on. The sticker adheres onto the magnet and the magnet mounts on your car. When it's on the vehicle it isn't doesn't look different than any other sticker. Now you can quickly remove bumper stickers and switch them to different vehicles. Display different stickers at different times for different reasons. Take stickers off any time you want. As easy to change as wearing a button. This adds a whole new dimension to displaying your views. It also lets you put them on a rental vehicle, so you can be as opinionated in a rened car as in your own. You can even tag that U-Haul truck you rent for a day.
• Our 3 & 3/4" x 15" heavy duty (.035 mil thick) flexible magnetic material will hold any size sticker or decal.
• The material can be easily trimmed to any size or shape with scissors. Sturdy grip will not come off at any speed.
Now change your stickers easier than you change your oil! We recommend you take the magnetic stickers off before going through a car wash; the high-pressure water could blow them off.
NOTE: It's also a good idea to remove magnetic-backed bumperstickers every 3 to 4 weeks because dust and dirt can build up along the edge and work its way under the magnetic material. Temperature extremes of hot and cold can make the magnetic material difficult to remove if left on a vehicle for a longer length of time than a month.



Bumpersticker: Sow Justice / Reap Peace
$2.25
S-SJRP
2.75" x 15" • Dark Green ink on white sticker



Bumpersticker: When you tell the truth, make 'em laugh or they'll kill you. – Oscar Wilde
$2.25
S-WYT
3:" x 11.5"


Custom Bumper Stickers - Screenprinted